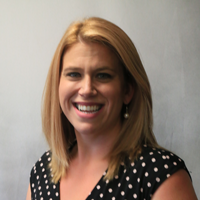 Phone Number
315.684.6046
Hi! My name is Kaylynn Iglesias and I am the Director of Admissions here at SUNY Morrisville. I started my educational journey at Herkimer College where I earned an Associate of Arts: General Studies Degree. I went on to earn my Bachelor of Arts in English Literature from Hartwick College in 2008, and a Master of Arts in English Literature from Mercy College in 2011.
I have over 7 years of experience in admissions and find the opportunity to be part of the college selection process with students very rewarding. Remember when going through the college search process, it is okay and encouraged to ask questions! We are here to help and make this a memorable experience. I strongly encourage you to visit campus and see all the innovative and exciting things happening at SUNY Morrisville!
When I'm not in the office I enjoy spending time with my family, running, and acting in community theater productions!
Territories: Madison, Onondaga