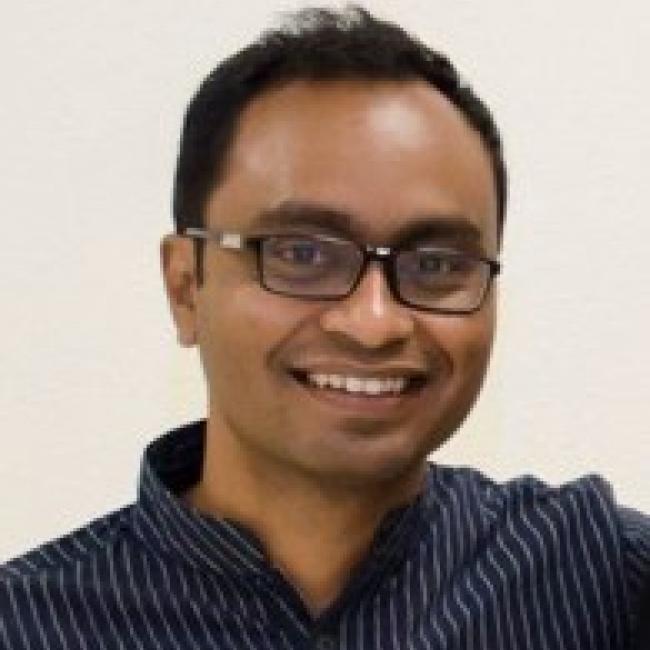 Dr. Shamsul Arefeen is an Assistant Professor of Renewable Energy program at SUNY, Morrisville. He completed his Ph.D. in Electrical Engineering from Texas Tech University, USA in 2022. His primary research area involves bifacial solar photovoltaic performance modeling and integrating innovative tensegrity-enabled racking structures into solar PV system design to attain cost-efficiency and flexibility for the synergistic solar PV applications like water canal covering, carport canopy for electric vehicle charging, and agrivoltaics. He is committed to the applied aspects of teaching and research with a view to making an immediate impact to the clean energy transition. He has years of industry experience in power systems and telecommunications. He completed his MS in Electrical Engineering at Texas Tech University in 2018. He has an MBA from Institute of Business Administration, University of Dhaka and completed his bachelor's in Electrical and Electronics Engineering from Islamic University of Technology, Gazipur, Bangladesh.
Dr. Arefeen joined SUNY, Morrisville in 2022. He primarily teaches courses on Solar Photovoltaic Systems, Wind Energy Systems, Electrical Theories and Engineering Analysis. He has ongoing research on bifacial PV array performance modeling using the real-time performance data of the 86 kWp solar array owned by the Agricultural and Clean Energy Technology (ACET) Center of SUNY, Morrisville.
Research Interests
Solar Photovoltaic System Design, Bifacial PV Performance Modeling and Simulation, Electric Vehicle Charging, Energy Storage Systems, Artificial Intelligence in Renewable Energy.