Leonard Cunningham came to SUNY Morrisville in the fall of 1913, a member of the third entering class in the school's young history.
It was a relatively short trek in those days; Cunningham's father worked as a farmhand at a Cazenovia farm, just over 11 miles to the west on Route 20 — a hilly dirt road that would remain unpaved until the early 1930s.
Cunningham didn't know it then, but he and his siblings would start a tradition of attendance and employment at SUNY Morrisville that would continue for more than a century and would include many descendants and members of the extended family, including retired nursing Professor Eileen Kinsella — his granddaughter — and her husband, retired Director of Instructional Communication Services Dennis 'Denny' Sands.
While neither attended Morrisville, Kinsella and Sands represent one of the greatest 'legacy' families of Morrisville grads dating from 1914 to 2019.
It all started with Cunningham. "My grandfather was a 14th-generation descendant of the Mayflower. He had these very intense, light-blue eyes," Kinsella recalled. "He grew up in the Otisco area, but was living in Cazenovia because his dad moved around a lot to find farm work. He hitchhiked to start each semester at Morrisville."
At that time, the college offered an agricultural major for males and a home economics-related degree for females. Cunningham's brother, Albert, and his sister, Edna, had both graduated in 1914; Cunningham earned his degree in 1915 and went to work as a milk tester at dairy farms throughout the state. At one of those farms, in the Orange County town of Washingtonville, he met Anna Johnson, who would become his wife of more than 50 years. But before that, he enlisted in the Army during World War I, serving as an ambulance driver in France.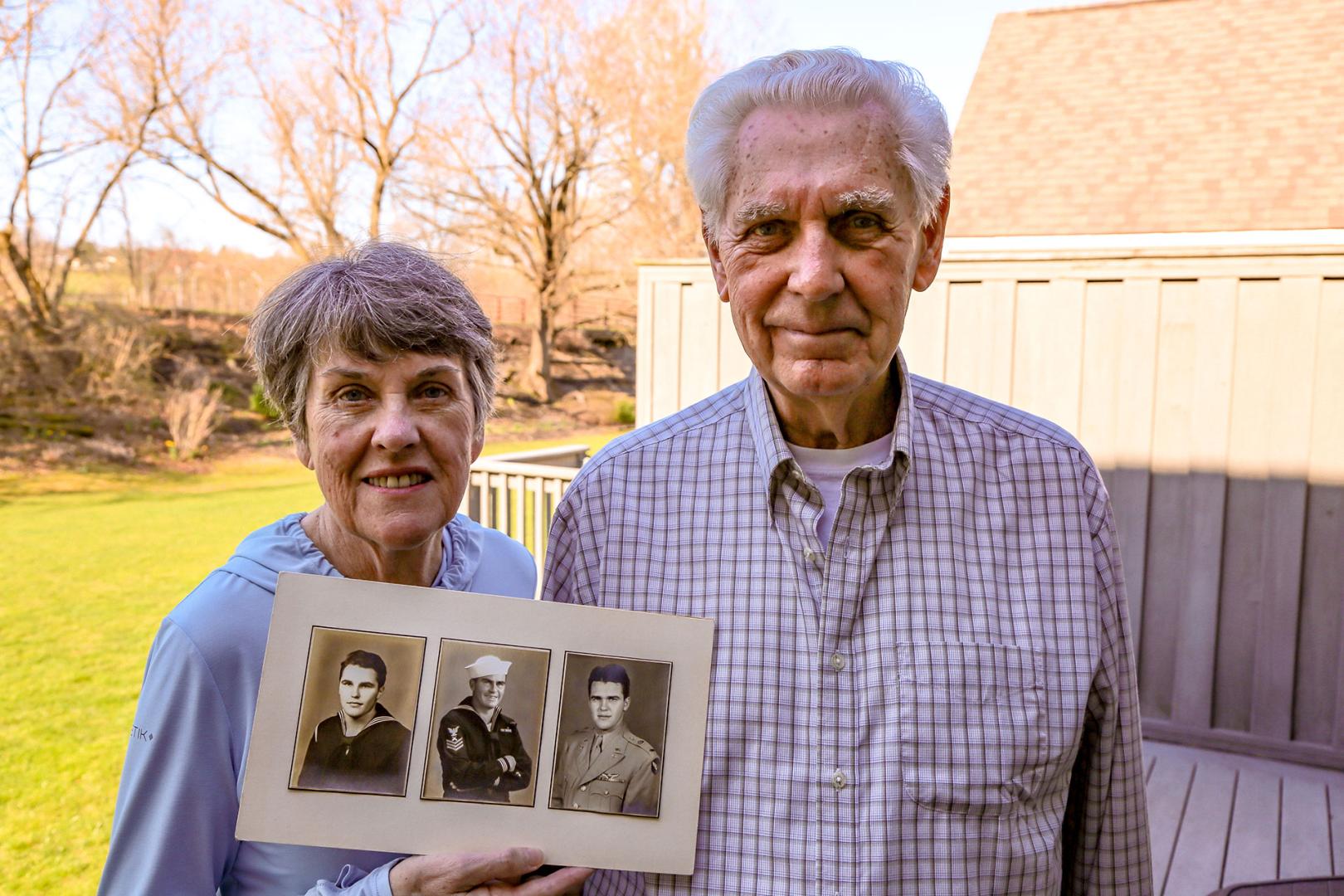 Kinsella remembers her grandfather's stories about life at Morrisville. "He played basketball, and he told me that they were playing against Colgate, and the team took a horse and sleigh over the hill to play them," she said. "Can you imagine that time?"
'Cunny' would come back from the war, work briefly as a chauffeur in New York City, move back to Central New York, marry Anna Johnson, and raise a family. In 1929 the couple bought the Sand Hill Farm on West Road, near Oneida, New York, a hops farm they would expand into a dairy operation.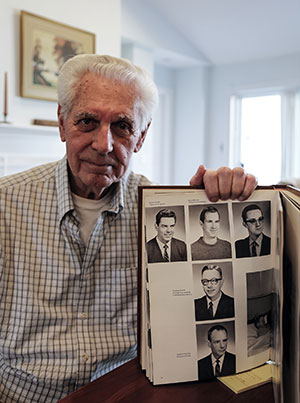 Anna Cunningham had three sets of twins as siblings, and after her parents died, some of her younger siblings came to live with her and Cunningham, several attending Morrisville – including Wallace 'Wally' Johnson, whose son, Keith, operated Quiet Valley Farms on Middle Road in Oneida, until his death in 2005 at the age of 68. Keith's wife, Carol, studied horticulture at Morrisville as an adult student.
Adding to the legacy were Leonard Cunningham's great-grandsons, Zarin Kinsella and Steve Follett, who also graduated from Morrisville, along with Leonard's nephew, George Jr. and two nieces.
"Each one of them found a reason for studying there, because it meant they could find a job based on what they could do after they went to Morrisville," Kinsella said.
Kinsella, who grew up in Oneida, was employed at Oneida Healthcare and was working with nursing students from SUNY Morrisville when she was offered a teaching job in 1978.
In 1983 she left the job to earn her master's degree to qualify to work as a full-fledged faculty member. Graduates from the two-year nursing program developed a reputation for having a very high pass rate for licensure as registered nurses. "That was something we were very proud of," Kinsella said.
She returned to Morrisville in 1985 and worked there until she retired in 2008, earning the college's Distinguished Faculty Award and a lot of fans along the way.
Those fans included Sands, who had come to Morrisville's Instructional Communications Department in 1968 as a TV technician, working there until his retirement in 1992.
Recalling his rural experience growing up with hard-working farm kids in Guilford, he came to appreciate the college's dedication to teaching employable skills to students who could find careers after two years.
Under his leadership, Morrisville was the first to implement a campuswide TV system. He even fashioned an ingenious early electronic message system for transmitting a campus schedule and information: cameras focused on a turntable that would turn every few seconds to reveal a new message.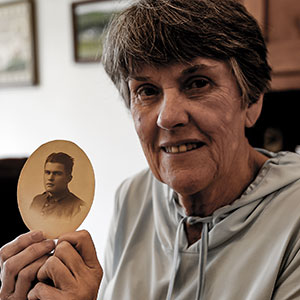 One day, a faculty member in nursing wanted to use the studio. Kinsella was taping instruction for the college's Oswego summer nursing program courses.
"She came into that studio and sat in front of that camera and just 'wowed' me," Sands recalled. "She was so polished and had great camera presence." He was smitten.
Eventually, as he did with most people he interacted with on the campus, Sands charmed Kinsella with his great knack for conversation and his ear for engaging discourse on a wide range-of topics. The couple married — both for the second time — in 1997.
Both of Sands' daughters attended Morrisville, Kathy '81 (musical instrument repair) and Denise '84 (dietetic technician in nutritional care). A niece, Kim Hotaling, graduated with a business degree from the college's Norwich Campus in 1997.
Kathy's studies took her to Nashville, Tennessee after graduation for two years of "very interesting work." She once repaired a saxophone for the famous Boots Randolph; and she even got to play a few notes on it in his presence.
Kathy's daughter, Emily Kaffenberger, transferred to Morrisville from Herkimer County Community College, graduating with an associate degree in medical office technology in 2009.
Later, Kathy's stepdaughter, Lizzie, graduated from Morrisville's nursing program in 2019.
Sands looks back with a lot of joy at his time in Morrisville, when he lived in town at a time when most college employees lived in town. "This college was all about getting the knowledge you needed to get a job, build a career. That's Morrisville's legacy for our families."