It was going to be a memorable spring break in Morocco.
As she packed her suitcase, Jessica Miller's mind drifted to the mountainous country of western North Africa, a March trip she had planned for months to marry her fiancé, Mouaad Essaadi, who lives there.
She would be back home in a week to finish the semester at SUNY Morrisville, where she is a nursing student, and in plenty of time to celebrate her son Owen's 10th birthday in April. But shortly after she landed in Morocco, the government closed the borders and shut down international flights. It was the start of the COVID-19 pandemic.
As the coronavirus spread around the world, Miller was among many Americans who were stuck abroad, struggling to return home. Her week-long trip turned into three months of learning and living a world away.
Stranded in a foreign country with her entire life left behind — a young son, an apartment, a part-time job as an LPN and only a week's worth of clothes — she had no idea when she could return home.
Their reunion came in June, when an emergency evacuation flight planned by the U.S. government brought 200 Americans stuck abroad home, Miller among them. The trip cost them double the price of a regular roundtrip flight.
Since the long journey home, she has given birth to their daughter, Layla. With regulations making it difficult for travel, Essaadi has only seen his new daughter in video chats.
As the world adjusts to the "new normal," Miller is forging ahead with life's plans, including graduating from SUNY Morrisville with an associate degree in nursing in December 2021.
Miller worked for nine years as an LPN when she decided to go back to college, choosing Morrisville because it offered her everything she was looking for in her future plans to be a nurse practitioner.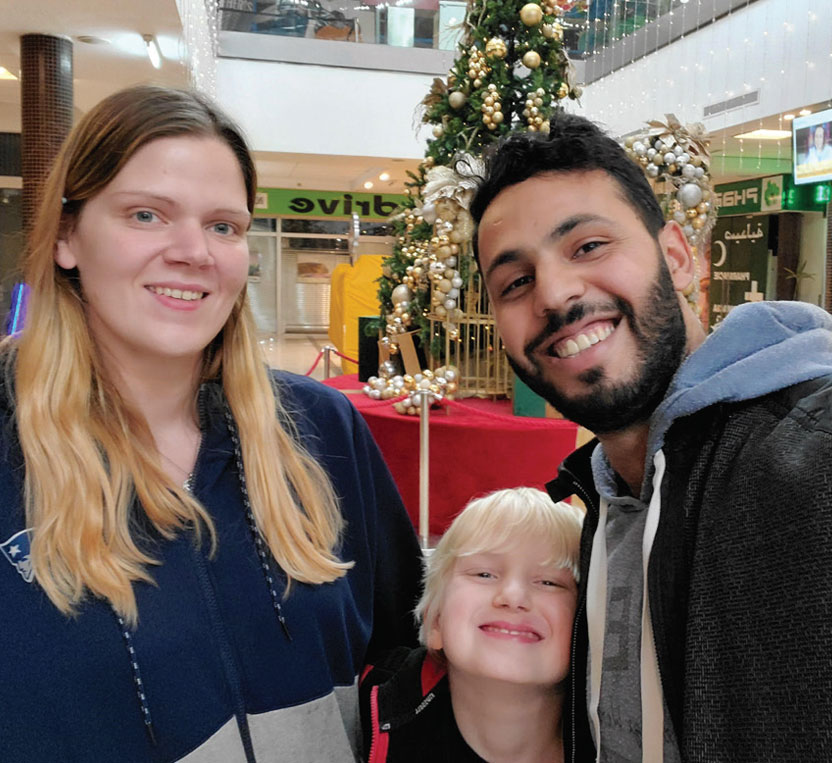 In March, it kept doors open for her when the pandemic pushed the campus to remote teaching and learning. Professors rallied to help Miller complete her semester abroad amid a pandemic weighted with so many other challenges for her, including a six-hour time difference.
"They are not as industrialized (in Morocco) and the Internet there is weak and spotty," she said. "An exam taken by classmates at 9 p.m. was an exam at 3 a.m. for me."
Professors worked with her limitations, assisting in any way possible.
"They made sure everything was set up for students, regardless of their situation," Miller said. "They made sure we had books and everything accessible online and if I had any questions, I could reach out to them at any time."
Back home, her brother and mother took over care of her son and stepped in with his studies as his school switched to remote learning. They pitched in financially, too, since Miller could not work her part-time job as an LPN for Kond Medical.
Days slipped away slowly as she and her son spent their first Easter, Mother's Day and birthdays apart.
Miller stayed with Essaadi and three family members, some who spoke mostly Arabic and little English.
"The lockdown there was pretty strict and airspace was closed," she recalled. Residents were to stay inside their homes with the threat of arrest if they did not comply. Those with a pass, including Essaadi, were allowed to leave their residences to get essential supplies only.
Miller and Essaadi knew each other for years, through relatives living in the United States, and got engaged in Morocco in 2018. A series of setbacks has postponed their wedding more than once — the latest when courts shut down in Morocco during COVID-19.
Miller's ornate, red beaded wedding dress is on hold at a small shop in Morocco awaiting a wedding now planned for 2021.
Getting back to her old routine has been challenging for the 32-year-old Herkimer resident — the home she left changed by a pandemic that shattered normalcy around the world, forced education into remote learning and closed nearly everything but hospitals and essential businesses.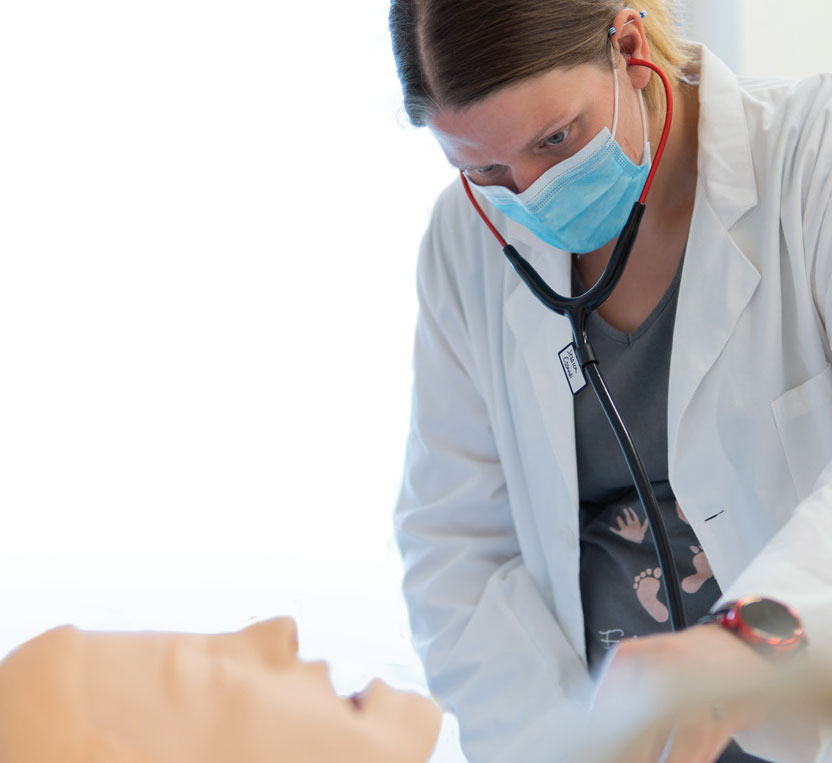 "One of the biggest shocks for me when I came home was the bare shelves in grocery stores, especially Walmart," she said. Shelves were sufficiently stocked in Morocco.
Unlike the U.S., there were no takeout food options in Morocco at the beginning of the pandemic and their only food came from a supermarket and a small general store.
Recalling the months away from home still evokes heavy emotion.
"The hardest part was not seeing my son and only being able to communicate through a computer," she said.
She planned his 10th birthday, a surprise parade, with help from a world away. The parade started with members of the Herkimer Police Department, MOVAC Ambulance and the Herkimer Fire Department, but the community stepped in with such immense participation, it turned into a large celebration.
"It's a birthday he will never forget," Miller said. "He was extremely overwhelmed with emotion, a cake, gifts and a bonfire."
His greatest gift would come later though, with Miller's surprise trip home. "We both cried and hugged for a very long time," she said.