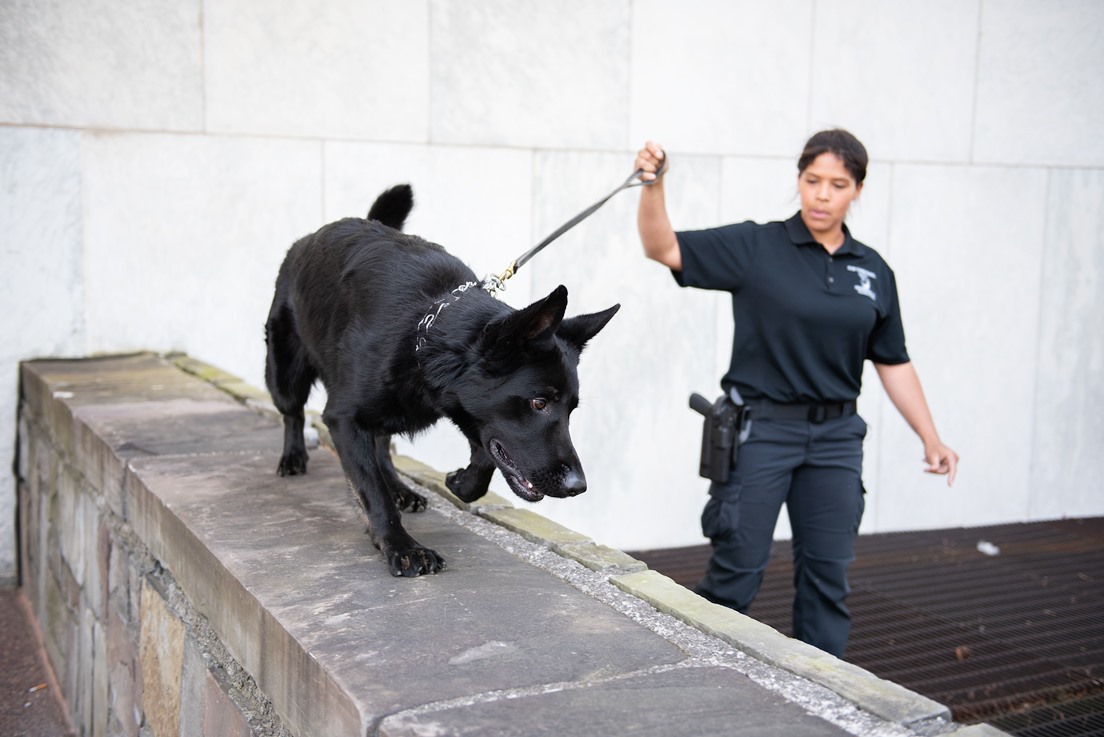 In 2019, the New York State University Police at SUNY Morrisville created the first Canine Unit in the department's history. New York State University Police officer Nicole Wright, a 2011 graduate of SUNY Morrisville's criminal justice program and seven-year member of the department, was selected to receive specialized training to become a canine handler. Officer Wright was respectively assigned canine Bruin, a one-year-old black German Shepherd who was put into service solely as an explosives detection canine.
The New York State Police Canine Unit was chosen as the training agency, as it possesses one of the most respected canine units in the United States and uses the "Baltimore Method." This method of training dictated that the canines be sociable, allowed to be in and around the general public, and reside in the handlers residence.
In this 20-week training period, a new handler and an untrained canine are teamed together and undergo a strenuous program, during which the teams are instructed in: basic obedience, agility, handler protection, either narcotics or explosives detection, tracking, building searches, veterinary first aid, and land navigation - map and compass course. The students are required to pass all aspects of training to receive certification. Upon completion of the Canine Handlers Basic School, the teams are sent out on patrol and receive re-certification bi-annually at the training facility.
The New York State University Police Department at SUNY Morrisville will be forever grateful for the service, fortitude and integrity shown by officer Nicole Wright and K-9 Bruin in creating a safer SUNY Morrisville.