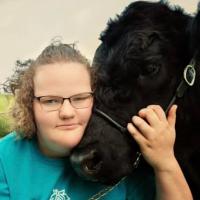 Student, Agricultural Business A.A.S.
I chose Morrisville because it was leaps and bounds better than the other schools I looked at. I am studying for my associate degree in agricultural business. I am also contemplating getting my bachelor's degree in dairy management. The hands-on opportunities are truly one-of-a-kind. The staff here is also extremely personable, kind and helpful.
I am a member of our NAMA chapter, serve as the Student Government Representative of our CFFA Chapter and I also am extremely active in our dairy and livestock clubs. I highly recommend any of these clubs to anyone.