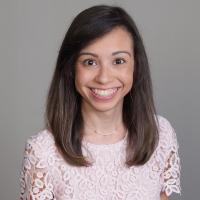 Student, Healthcare Office Coordinator A.A.S.
The Healthcare Office Coordinator program was the perfect answer for me. I wanted to work in the health care industry, and it had all I needed to prepare for an office career in a health care setting.
The online classes were excellent because they provided me with the same high-quality classes, but with the convenience and flexibility of the latest educational technologies. 
My professors were great. They made sure we were all connected to them and the material, and they were always available for anything we needed.
My internship was a great experience. I used the knowledge and skills that I gained at SUNY Morrisville and have been given several opportunities for jobs because of it!