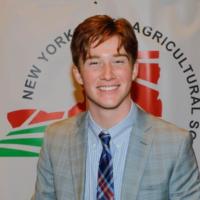 Internship Student, Agricultural Business Development B.B.A.
Cuyler is completing a 15-credit internship with Farm Credit East, Claverack, New York branch.
In his position, Cuyler is learning about crop insurance, financial services, appraisals and agricultural lending.
Cuyler will graduate with his bachelor's degree in agricultural business development in September 2022. His future plans are to work as an agronomy salesperson or crop insurance agent.