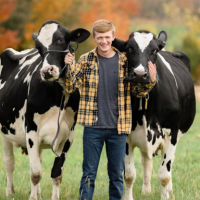 Student, Agricultural Business A.A.S.
I chose Morrisville for the exceptional agriculture programs. SUNY Morrisville is such a great place for people wanting to further their understanding of the agriculture industry. I highly recommend the college for the many clubs, including the collegiate FFA!
I plan to become an agriculture teacher. I will teach the next generations about why food and agriculture are important to society.