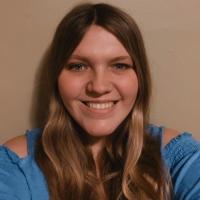 Internship Student, Agricultural Business Development B.B.A
Janet will complete her final 15-week internship at Clarkesfield Dairy Farm in New Zealand! The farm has 750 cows milked through a 50-cow bail rotary with cup removers, pro-track and automatic teat sprayer.
Her internship includes milking, setting up break fences in the paddocks and bringing cows to and from the cowshed. She will also assist with animal health, treating mastitis and potentially lame cows, weed control and some tractor work.
Janet will be working at Clarkesfield for 11 months. When she returns, she plans to work in the dairy industry or pursue a master's degree in agricultural education. While at SUNY Morrisville, Janet earned a two-year degree in animal science – dairy. She will complete her four-year degree in agricultural business development in August 2022.