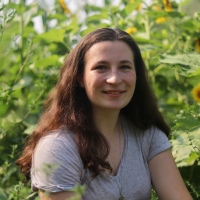 Student, Animal Science - Dairy A.A.S.
I chose Morrisville because of the exceptional dairy program. There is so much hands-on learning with small class sizes, which is perfect for me. I love that my professors will teach us about something and then we go up to the dairy and put it into practice.
There really is something for everyone at Morrisville. Along with being a dairy science major, I also was an active member in the dairy club, jazz ensemble and intramurals. I am so happy with my decision to attend Morrisville and I am really going to miss it when I graduate.