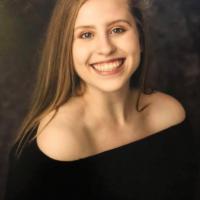 Student, Healthcare Office Coordinator A.A.S.
The program and the teachers are exceptional, and I have enjoyed every moment of this spring semester!
Professor Payette is the most understanding and helpful advisor, and professor any college student would be lucky to work with her. The program has outstanding course selection, which has made going to college fun instead of stressful. Overall, the Healthcare Office Coordinator (HCOC) program is amazing, and I can't wait to graduate from Morrisville with this degree!